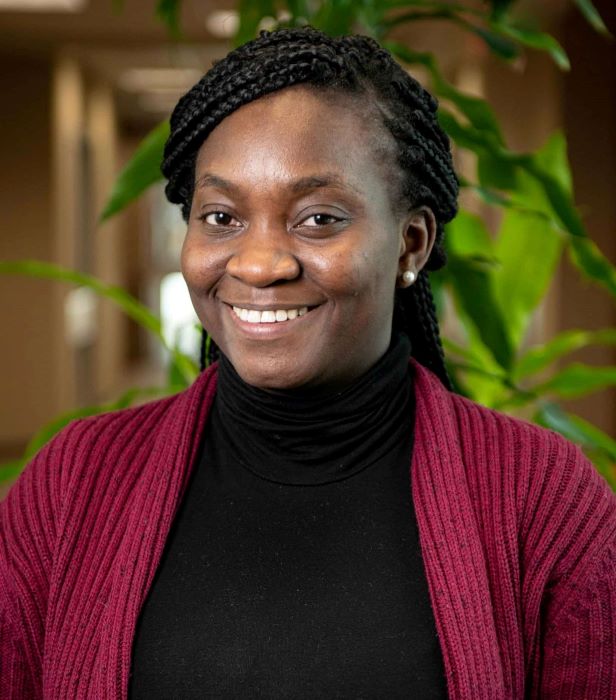 Motolani Olayiwola
MPA
Project Manager
---
306-545-3755
---
View Motolani's profile
---
Praxis Consulting Team
Motolani Olayiwola
, MPA
Project Manager
Motolani prides herself in her ability to serve as a natural problem solver. Holding a Master of Public Administration degree from the Johnson Shoyama Graduate School of Public Policy, University of Regina, she has learnt the dynamics of fostering strategic and business management processes.
In the last four years, she has worked in different capacities in both the public and private sector, acquiring extensive knowledge and expertise in strategic planning processes, jurisdictional research and analysis, environmental scans, policy analysis, project management, change management, performance measurement and report writing.
Her academic background, experiences as well as her acquired competencies has helped her in accessing ideas, problems and plans from a holistic view, while employing an innovative approach to translate them into a set of strong strategic solutions.
Motolani's Knowledge, Education and Qualifications
•International Business Management Institute, Germany, Project Management Certificate
•University of Regina, Johnson Shoyama Graduate School of Public Policy, M.P.A., 2021
•Osun State University, B.A., History and International Studies, 2017
•Johnson Shoyama Graduate School of Public Policy Internship (CAD 25,000 Scholarship)
Qualified Consultation. Promising Opportunities.
Expect this and more from Praxis, Saskatchewan's Management Consulting Team.