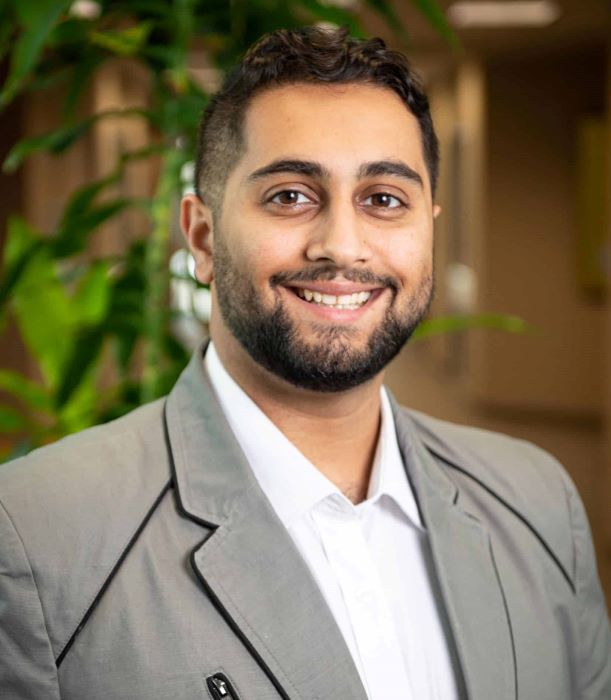 Salmaan Moolla
Project Manager
---
306-545-3755
---
View Salmaan's profile
---
Praxis Consulting Team
Salmaan Moolla
Project Manager
With a passion for Business Strategy, Innovation, Entrepreneurship and Technology. Salmaan attended the Paul J. Hill School of Business. During his time as a student Sal held various positions within the private sector and public sector.
Through these positions, Sal has gained knowledge in government and corporate processes, Regional Development, Tech Ecosystem building, Wealth management and Capital Markets.
Most recently, Sal has gained experience working in Regional economic development. This combination of experience led Salmaan to founding the first personal finance Fintech start up in Regina. Which focuses on providing Financial Literacy and Financial Empowerment to the Next Generation of Canadian consumers. Salmaan's diverse experiences provides a strong understanding of the challenges and issues facing small businesses specifically regarding Tech and Entrepreneurship.
Salmaan was awarded the CBC Future 40 under 40 award at the young age of 17, for his work in promoting Youth Entrepreneurship.
Salmaan's Knowledge, Education and Qualifications
Bachelor of Business Administration, University of Regina
CBC Future 40 under 40 award, 2014
Top 15 in the country, Cooperthon (Desjardin Fintech Challenge), 2020
Fintech Cadence Ascension Cohort 2021 Founder
Qualified Consultation. Promising Opportunities.
Expect this and more from Praxis, Saskatchewan's Management Consulting Team.